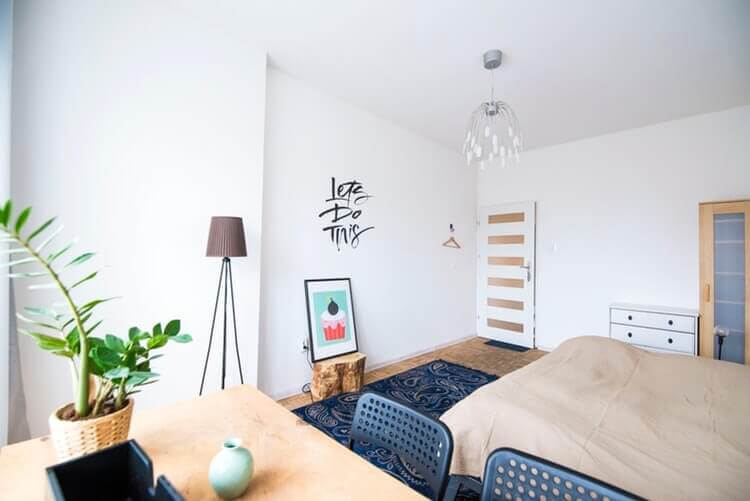 A neat, organized and well-furnished decor creates an inviting space for the most fruitful of ventures. Such spaces help in providing not just a presentable environment for official meetings but also create a relaxing ambiance to homes. Let us look at some of the products used for commercial decoration. The same is also used for domestic decoration purposes.
Vinyl Hanging
Vinyl hanging, made up of heavyweight vinyl, is used usually for outdoor advertising purposes. The heavyweight vinyl also known as polyvinyl chloride has a weight ranging from as light as nine ounces to as heavy as twenty-two ounces. Pole pockets, reinforced corners, wind flaps, reinforced hems, etc. are some of the finishing options used in vinyl printing. The different types of hanging used in vinyl printing are zip ties, bungee cords, skyhooks, adjustable stand, suction cups, etc.
Steel Preparation
Preparing steel for purposes such as painting and decoration requires a cleaning process so that impurities such as dust, rust, etc. do not give a bad touch to the finished product. For this purpose, steel fabricators are used to preparing steel for decoration. The fabrication process can be either simple chemical cleaning or abrasion methods such as grinding, abrasive blasting, etc.
Brick Sealing
Brick sealing is a technique used to solve the problem of leaking. Poor quality brickwork leads to leakage in the bricks as this substandard quality of work creates within the brick a large water entry path. Sealers not only help retain the freshness of the structure but also prevent water from entering the masonry. The constant barrage of rain, wind, etc. can easily damage the building material and a brick sealer, once absorbed in the pores of the masonry material, effectively seals the damage.
Standard Emulsion
The Standard emulsion is used in walls and ceilings to provide a shiny non-greasy texture to the building structure. Emulsions dry quickly and are easy to apply. Standard emulsion offers three kinds of finishes such as vinyl matt, vinyl eggshell, vinyl soft sheen, and vinyl silk. This technique is highly effective in humid areas.
Floor Painting
Floor paints are used to protect, seal and color concrete and wooden floors. Before floor painting, surface preparation is also done to create better effects. Some of the surface preparation techniques are removing old paint, using the wood primer to prime floorboards, cleaning the surface of old dust, grease, etc.
Local Painters and Decorators Bristol are professional service providers in the field of commercial and domestic decoration. The premium services offered by Bristol Decorating Services are creative, dynamic, vibrant and customer friendly to the core. The express painters and decorators are thoroughly trained and experienced to offer top-class services and products to its customers. A well-pleased and contented customer is our top priority always.