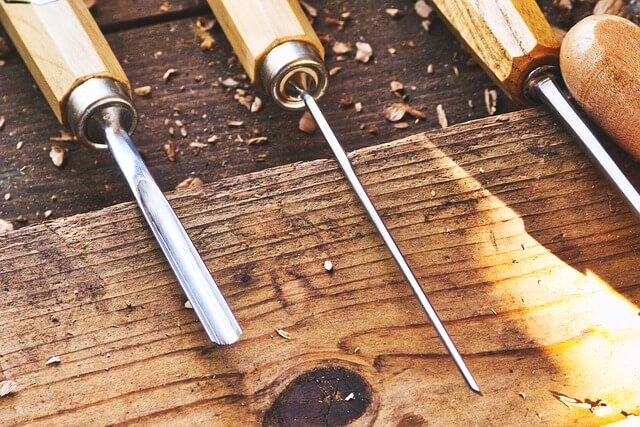 Woodwork, in simple words, is the art of making different kinds of products constructed from wood. Many objects in building structures ranging from simple attachments like doors, windows, etc. to more sophisticated objects such as furniture, wooden carvings, etc. fall under the category of the woodwork. The finished products can thus range from simple daily use items to more antique or decorative items.
Usually different kinds of wood are used to create such pieces. For example, Pine, Mahogany, Oak, Cedar, Maple, Ash, etc. Given the presence of woodwork everywhere in our surroundings, it would be an interesting exercise to explore the various types and varieties of woodwork.
Let us look at the different ways of putting woodwork to use:
Cabinet
A cabinet is one of the most widely used wooden products across different cultures in different parts of the world. People have relied on this storage system for years. A cabinet is constructed in various shapes and forms such as a chest of drawers, night table, a wardrobe or even a sideboard.
Joinery
Joinery includes all wooden items of a household, including doors, windows, cabinets, stairs, etc., combined. It is important to note that joinery is different from carpentry. In joinery, joints of a product are joined together to create a complete product thereby also making the process more expensive. Products built under the joinery process take longer to build and are created in their specified workshops and it is from there that they are sent for installation at the mentioned address. This is unlike carpentry wherein a carpenter constructs the required furniture at the designated location or where it is required.
Woodcarving
Woodcarving, as the name suggests, is creating finely shaped pieces out of wood. Wood is carved to create decorative items including idols, figures, showpieces, etc. for decoration and other such purposes. A knife, chisel, a short bent tool and other tools are used for wood carving processes.
Wood turning
Wood turning is a technique used for creating objects on a lathe. You must be wondering what a lathe is. A lathe is a tool that helps rotate a piece of wood on an axis while an artist carves the piece into its desired shape (bowls, goblets, etc. are some of its examples). Chisels, bowl turning tools, spindle turning tools, etc. are used for this technique.
Carpentry
Carpentry is a crucial aspect of the construction process. Power and hand tools are used by carpenters across the world to construct the required products.
Bristol Decorating Services provides innovative and genuine Painter and Decorator Services in Bristol. A building structure, official or residential, is absolutely incomplete without Woodwork and the sturdier the quality, the more durable it is. Our express painters and decorators are thoroughly trained at providing you with solid durable products that are also qualitatively the first rate in look and appearance.