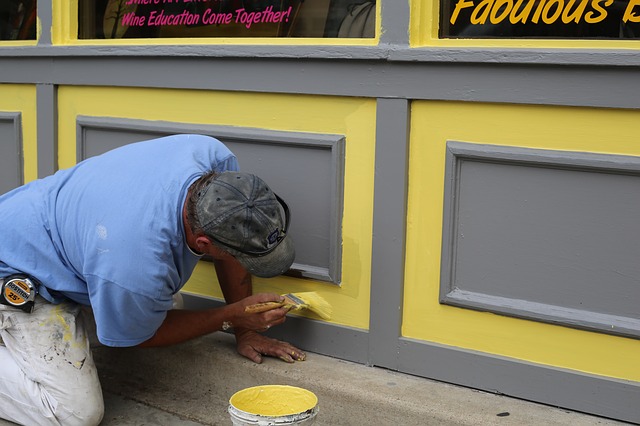 House painting is one of the easiest options to refresh your home. This changes the entire look of the house. In this article, we are going to discuss 10 of the perfect reasons why painting is important for our house.
Enhances the visual appearance
It is highly recommended to paint your house every two years. This is because it helps in upgrading the visual appearance. It also helps in making your walls appear vibrant and eye catchy.
Boosts the resale value
Painting your home once every two years will instantly boost the entire valuation of the property. Always remember that a home which has been newly painted will attract a large number of buyers. We offer painting services in Bristol at very affordable rates.
Gives a makeover
It will also go with ongoing styles and trends. The painting will help to rejuvenate your home. It not only changes the look but also keeps you updated with current color trends.
Hiding the flaws
Due to the heavy rainfall or scorching sunlight, the exterior part gets affected due to which it creates dampness, cracks, and peeling. So to avoid such things, the painting will repair and refresh.
Get rid of moisture
Attracting an excess amount of moisture will result in the rise of mildew growth and harmful mold. This will cause excessive damage to your wall. So painting every two to three years will help in protecting against moisture damage.
Improves the quality of the air
Painting with good quality paint will improve the air quality of the surrounding areas. It will also enhance the healthy environment for you as well as your family.
Affordable remodeling
If you want to give your home a fresh and brand new look, then we would highly recommend you to paint your home. In simple words, it is called remodeling, This will not only make your exterior wall look bright but also gives a fresh look.
Prevents from dust and dirt
We all know the benefits of painting. If you genuinely want to keep your interior of the wall free from dirt and dust, then painting will come to the rescue.
Prevents peeling and staining
When the walls of your home get stained and start peeling, they look awful. Good quality paint will help prevent stains and peeling. Moreover, the painting will hide all sorts of stains and marks for removing.
Happiness and peace all around
A beautiful environment provides positive energy into your home. It also provides peace and happiness. A clean and reflected wall will let everyone know who you are.
So these are the perfect reasons for painting your home. If you are one who is in search of Bristol painting services, then feel free to contact us. We guarantee to offer you the best services.