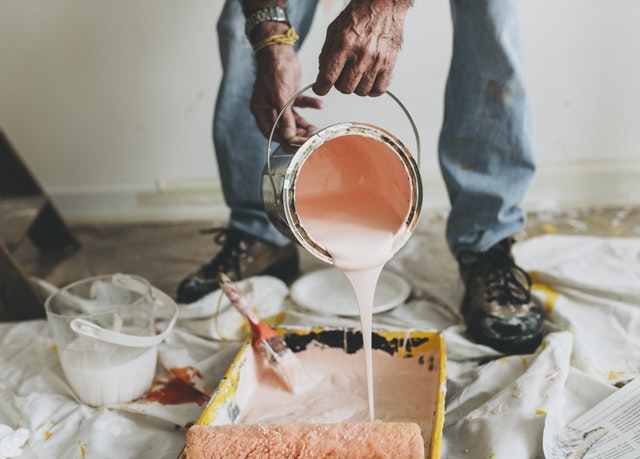 Mechanical Skill
This skill allows a carpenter to be able to use effectively different kinds of tools and machines for wood work. Wood working is the most crucial aspect of a carpenter's crafting process and skill. A carpenter has to be familiar with the basics of carpentry such as taking measurements, strengthening the wood, repairing its flaws, etc. Expert craftsmen are well-trained in giving different kinds of style to any piece of wood such as live edge or natural edge wherein the expert carpenter successfully gives a finished touch to a not so smooth piece of wood while at the same time retaining its natural finish. An expert carpenter is well skilled in various kinds of flooring techniques such as parquetry, etc.
The different kinds of techniques for doing wood work from ceilings to walls to floors, etc. require the right kind of not just the technique but also the skill to bring the task to perfection. For example, dry wall hanging. Dry wall hangings are flexible panels used to cover the walls and ceilings, be it any shape or size. Dry wall hanging is not a very difficult skill as it often sounds to be to most for it is only a matter of the correct technique that has to be used in accomplishing the skill. A skilled carpenter before going ahead with the task has to ensure that there are no leaky spaces within the walls or any kind of electrical repair, etc. pending. Some of the important tools required for dry wall hanging are dry wall hammer, utility knife, dry wall screw gun, surform tool, flat bar, trim hammer, dry wall saw, foot lift, etc. The correct measurement is appropriated by dividing the total surface area of the place with square feet per sheet.
Math Skill
An eye for detail and correct precision is required for creating the perfect piece. Carpenters use basic mathematical equations from algebra to calculus and geometry, even statistics, etc. to reach the right measurement. After all, a craftsman has to calculate various measurements such as volume, circumference, diameter, area, square feet, etc. of the object in question as well as the surroundings many a times. Interestingly, the most used formula for doing such calculations is the Pythagorean Theorem.
Detail Orientation
As the name suggests, detail orientation goes hand in hand with both mechanical and mathematical skills. Paying attention to the nitty-gritty's of the object by utilising mathematical and mechanical skills serves as an essential aid for the carpenter who is making a conscious effort to be able to produce a neat and well crafted product. In fact it would not be wrong to say that mechanical skill, mathematical skill and detail orientation go hand in hand in the world of wood working.
Critical Thinking
Every creative skill in some way or the other is challenging giving its practitioner a new technique to explore every day. Carpentry skills are no different. As mentioned above, a skilled craftsman is skilled enough to give a gnarly piece of wood the right shape and structure. This requires critical thinking on the part of the carpenter to be able to make quick and correct decisions to complete the task.
Physical Strength
One needs physical strength to be able to carry out the tasks successfully. After all, carpentry involves use of heavy wood, tools and machines, etc.
Communication
Communication also is a necessary tool as there has to be the right kind of communication between what the customer wants and what, according to the carpenter, is practically possible to construct.
Painters and Decorators Bristol are expert service providers in the field of carpentry. The express services provided by Bristol decorating Services are to the mark, curated especially to suit the demands of each individual customer. The Painters and Decorators Bristol has the customer as its priority and it is according to the customer's call that the carpentry, decoration, etc. services are customised to meet their imaginations and needs. The highly professional, experienced and well-trained team at Painters and Decorators Bristol leaves no stone unturned to see a happy and contented customer.